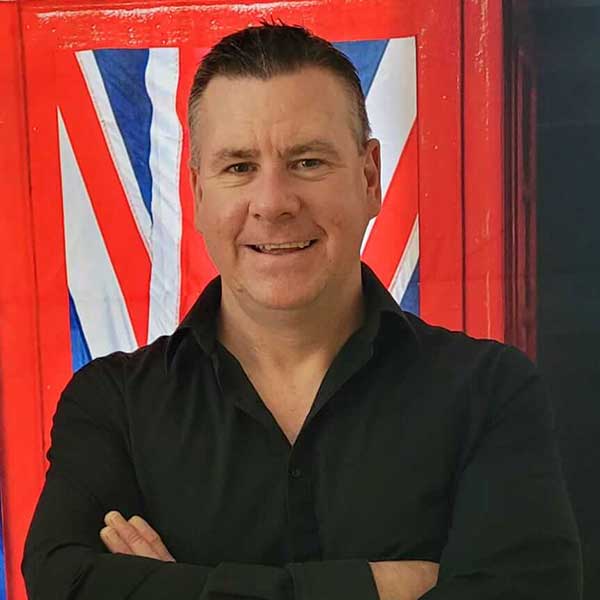 Joe Walmsley is a Singer/Songwriter/Musician from Liverpool England. Joe has been performing since the age of thirteen.
He spent over twenty years playing the club and pub circuit with bands, duo's and as a solo artist and has also performed all over Britain as well as Germany. Joe has also showcased his original music appearing as a guest many times on BBC Radio and various Music Festivals.
In 2001 he began working in the cruise ship industry first as a production show vocalist before being promoted to Entertainment Director. He worked on the high seas for five years, the first year in the Mediterranean before moving to Fort Lauderdale Florida. This is where he discovered an Authentic Irish Pub called Waxy O Connors and became friends with the owners who offered him an in house Entertainment position at their second location on the San Antonio Riverwalk in Texas.
Joe became an instant hit on the Riverwalk building up a huge following from not only local people but Business People from all over the USA and various parts of the world who come to San Antonio for a variety of different Business conventions.
He has been based in Texas since 2006 releasing four albums BELIEVE, ST PADDY'S DAY LIVE @ WAXY'S, LIVE @ LA VILLITA ARNESON RIVER THEATRE and SCOUSER IN THE ROOM. He has also released a number of singles. Since being in the USA Joe has performed many times in New York and Austin and has appeared on American TV and Radio. He is excited to join the Ex Pat Radio team and present the show from Texas USA.